Huda Hassan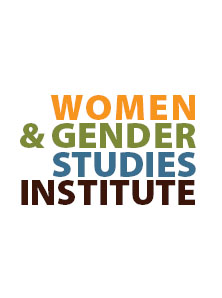 Areas of Interest
Black cultural and feminist studies
Transnational Black Feminisms
(Black) cultural studies
African Diasporas
Black feminist cultural criticism
Journalism ethics
Cultural identity, diaspora and belonging
The politics of difference
Race and Ethnicity in Canada
Biography
Huda is an interdisciplinary scholar who studies Black and African cultural expressions in diaspora using tools offered from various disciplines, including gender studies, literary and cultural studies, and journalism studies. Her dissertation project, Fictions of Empire, explores the ways in which Canada's Somali diaspora, as a hyper-visible Black Muslim refugee demographic, has been constructed in mass media as the new national criminal subject.
In 2017, FLARE Magazine named Huda as a writer to watch. Huda Hassan is a cultural critic and journalist from Scarborough. She has is a contributor to CBC Arts, and has written criticism and essays for many publications, including Pitchfork, The Fader, i-D magazine, BuzzFeed, and Quill & Quire. Focused on arts and cultural reporting, Huda interrogates race, gender, sexuality, and power in art and popular culture. As a cultural critic, Huda has offered a Black feminist cultural lens on many programs and stages, including CTV's Culture Shock and Toronto International Film Festival, dissecting topics from James Baldwin's literary work to Kanye West's latest shenanigans. Huda has taught Black feminist literature to English and Gender Studies students at Brock University.
Drawing from black transnational feminisms and media studies, her dissertation is a black diaspora cultural studies project that examines the framing and reproduction of a particular Other in service of colonial attitudes and fictions of the empire (Brand, 2001). Fictions of Empire involves two structuring parts: an intervention on the criminalization of Somalis in settler-state media, and an analysis of the responses and counternarratives of Somali artists through artistic place-making and self-creation through cultural production. Through an analysis of the Somalization of crime, Huda's work reveals ongoing reproductions of race, gender, belonging, and Canadian nationalisms. Through this optic, she also urges a questioning of the function and ethics of identification in journalistic practices and examines the ethics of the contemporary journalist.
Other Distinctions:
Huda Hassan, Writer and Activist, is one of 100 talented women in Canada to watch (2017): https://www.flare.com/how-i-made-it/huda-hassan/
Program: PhD, 2016
Education
Master of Arts, York University, Humanities, 2016
Bachelor of Arts (Honours), University of Toronto, Philosophy and African Studies, 2013
Honours and Awards
2020
New College Doctoral Fellowship (African Studies stream)
2017
African Scholars Community Development Award, Nominated University of Toronto
2016
Margrit Eichler Student Leadership Award University of Toronto
2016
Hammed Shahidian Graduate Award in Women and Gender Studies University of Toronto
2016
Vida Heydarian Gender Justice Award University of Toronto