Nikoli Attai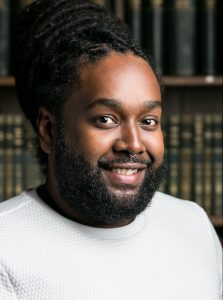 Provost's Postdoctoral Fellow
Areas of Interest
Interrogating queer Canadian homonationalism and homoimperialism
Queer human rights activism
Queer community making in the Anglophone Caribbean
Social media visibility by gender-nonconforming people in the Caribbean
Queer carnival tourism in Trinidad and Tobago 
Biography
Nikoli Attai is a Provost's Postdoctoral Fellow in Women and Gender Studies at the University of Toronto, Canada. He is currently working on his first book manuscript titled "Queer Liberation? Interrogating Human Rights Activism and the Queer Caribbean", which interrogates the work being done by activists and non-governmental organizations in the Anglophone Caribbean and Toronto, Canada, and theorizes that current queer human rights interventions fail to adequately address the deeply complicated ways that queer people negotiate and resist homophobia, transphobia and discrimination in the region.  
His research and teaching focus on transnational feminism, Black queer studies, transgender studies and transnational sexuality studies, with a particular focus on the Global South. He has taught classes on transnational sexualities and Caribbean women writers at the University of Toronto. Nikoli is currently working on several writing projects, which are scheduled for publication shortly. 
Education
PhD, University of Toronto 
MPhil, The University of the West Indies, St. Augustine Trinidad and Tobago 
BA, The University of the West Indies, Mona Jamaica 
Postdoctoral Fellowship Project
Nikoli's postdoctoral project is titled "The Queer Culture – Archive Queer of Trinidad and Tobago." He is collaborating with community archivists in Trinidad and Tobago to digitize an archive of the country's rich queer history. In this project he centers the importance of acknowledging the long legacies of queer resistance and community making in the Caribbean, and considers how this archive from Trinidad and Tobago affords opportunities to rethink queer possibilities within the region against the backdrop of homophobia, transphobia and discrimination. He asks, what does it mean to trace a genealogy of queerness in Trinidad and Tobago that continues to be influenced by the postcolonial political and cultural climate within the region? How might Trinidad and Tobago be positioned as a site from which to historicize queer histories from a transnational perspective that is attentive to the flows of power between North America, Europe and the Caribbean? 
Postdoctoral Supervisor: D. Alissa Trotz
Selected Publications
Nikoli Attai, K. Nandini Ghisyawan, Rajanie Preity Kumar and Carla Moore. (2020). "Tales from the Field: Myths and Methodologies for Researching Same Sex–Desiring People in the Caribbean", In Beyond Homophobia: Centering LGBT Experiences in the Caribbean, edited by Erin MacLeod and Moji Moji Anderson. UWI Press, Kingston Jamaica.
Grey Cornel and Nikoli Attai. 2019. "Revisiting LGBT Rights in the Caribbean: Talking Across Difference." In The Oxford Handbook of Global LGBT and Sexual Diversity Studies, edited by Michael Bosia, Sandra M. McEvoy, and Momin Rahman.
Attai, Nikoli. 2017. "Let's Liberate the Bullers! Toronto Human Rights Activism and Implications for Caribbean Strategies." In Journal of Eastern Caribbean Studies Volume 42 No. 3.
Honours and Awards
2019
David Rayside Graduate Students Award 
2017 - 2018
Massey College Junior Fellow, University of Toronto 
The Hammed Shahidian Graduate Award in Women and Gender Studies
2012 - 2013
Canada-CARICOM Leadership Scholarship, University of Toronto
2010 - 2012
University of the West Indies Post Graduate Scholarship