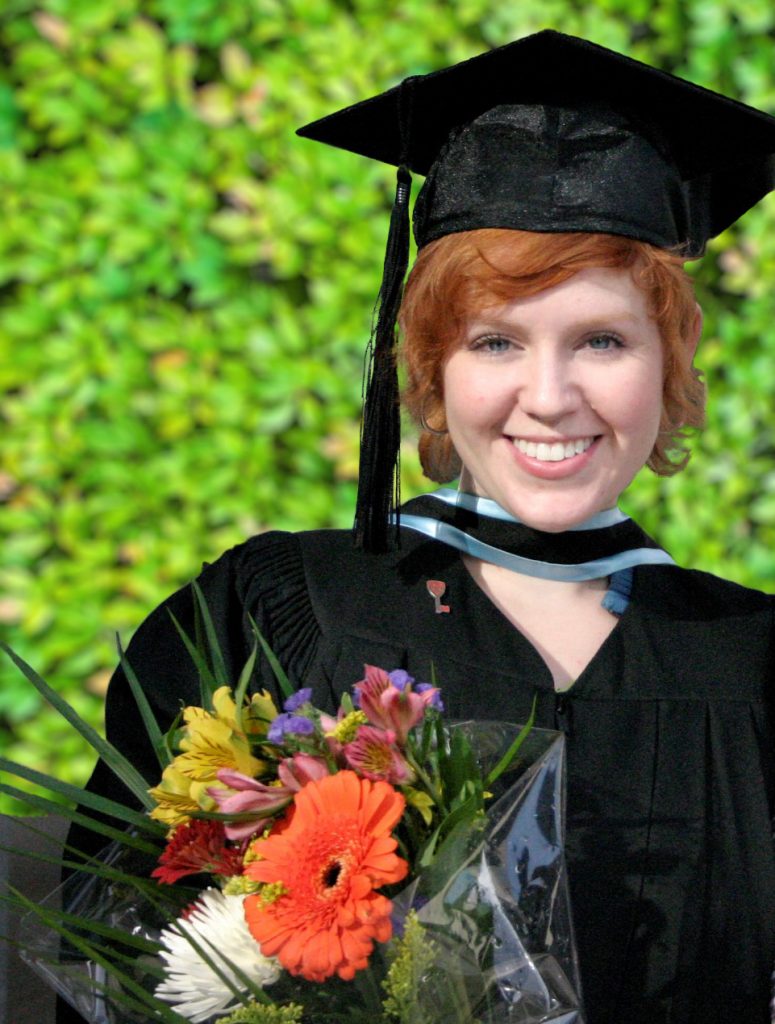 The Brianna O'Connor Hersey Scholarship at WGSI celebrates the life and intellectual commitments of Brianna Hersey, a brilliant PhD student in WGSI who died on March 31, 2018. It is awarded annually to a talented first year WGSI PhD student. Together with Brianna's mother Karen Hersey and Brianna's family, and with the support of donors and friends, WGSI will award a permanently running Brianna O'Connor Hersey Scholarship, beginning in the fall of 2021.
Brianna Hersey was passionate about learning, mentoring, friendship, and teaching and had looked forward to building a career in women and gender studies. She was an original thinker and creative scholar who challenged her family, friends and school communities to rethink what a good life is. Her life was mired with chronic and acute illness. Unlike many memorial scholarships established posthumously, Brianna helped to design this scholarship and it reflects her values for graduate education. She requested the scholarship be awarded annually to a WGSI PhD student who has completed their first year of study and demonstrates resilience and drive, shows strong communication skills, exemplifies creative thinking and methods, connects large and small scale thinking in their research, as well as engages with local or transnational communities in meaningful ways.
We were delighted to award the inaugural scholarship to Aarzoo Singh on November 28, 2018. Aarzoo's dissertation examines violent colonial histories through their affective legacies. Her research examines memory through what she calls movable objects—heirlooms and memorabilia. Her work seeks to produce a kind of colonial history that embraces the making of meaning from official and unofficial/personal archives. Aarzoo's dissertation offers an emotional geography of transnational migration and diaspora that begins with her family's story of fleeing India during its violent partition—a story that is complicated by religion and identity—and the objects they bring to the diaspora such as jewelry and ID cards, as well as the objects they leave behind such as her fathers' turban and gun. Aarzoo's curiosity about these objects exemplifies the kind of creative methodology the Brianna O'Connor Hersey Scholarship seeks to support.
The support by donors for this scholarship has been wonderful. The scholarship was originally created with a duration of five-years, but due to the generosity of donors we are very close to our goal of having the scholarship in perpetuity, which will allow us to permanently honor Brianna and support innovative graduate work at WGSI far into the future.
The Brianna O'Connor Hersey scholarship is one of many WGSI scholarships used to support University of Toronto's women and gender studies students. To learn more about our scholarships and to donate, click here.