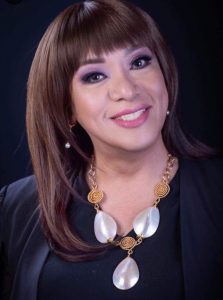 Ferdie is a 4th year direct entry PhD student at WGSI. She was awarded the 2020 University of Toronto Outstanding Scholar in the Area of Gender-based Violence, the Edward Hallam Award of Excellence in SDS 1000 from the School of Sexual Diversity Studies in 2019, and a Connaught Fellowship in 2018. Her research supervisors are Robert Diaz and Dina Georgis. Ferdi's project, titled "ARCHIPELAGIC
FLIRTATIONS: Tondo's Bakla and the Contradictions of Queer Globality," aims to trace the routes, roots, and rituals of the term bakla (Filipnx queer) in reclaiming the messy, opaque, and ephemeral practices of queer worldmaking, as these occur in drag balls and pageants, carnivalesque processions, migration narratives, and the stories of transgender sex-workers living in Tondo.
Tondo is Manila's most populated and poorest district. In film, new media, and popular culture, it symbolizes the economic barriers that became synonymous with widespread violence, poverty, and neglect during dictatorial regimes. By turning to this overwrought space, her main goal is to register both the presence and performance the bakla as crucial entry points for broader political and cultural critique.
Because of the fraught politics of representing queerness in the Global South, her research seeks to reorient critical understanding of Tondo as a microcosm for broader transnational scholarship that theorizes the effects of colonialism, dictatorship, and globalization on the Philippines. She traces queer and trans performances within a dismissed region of a "global city" like Manila to value regions of the metropolis filled with oft-ignored infrastructures of hope, violence, and contingent resistance, in what she strategically calls creative articulations of wayward informality, queer urbanism.