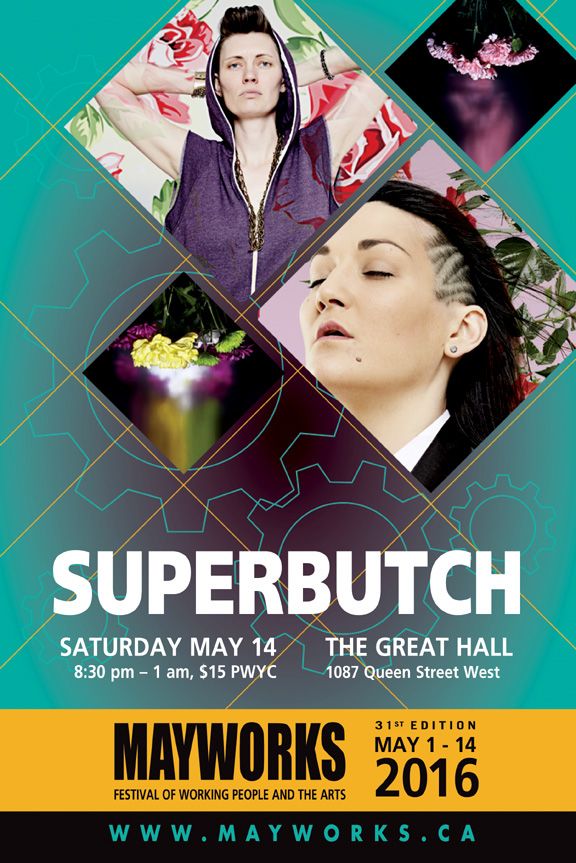 A panel and space to discuss what "butch" is, what it isn't, and what it might be. Panelists—including people who do and don't identify as butch—will talk about female masculinity and trans masculinity, past and present.
Facilitated by Michèle Pearson Clarke
Panelists are Tee Fergus, Kathryn Payne, reese simpkins, and Dinah Thorpe
Free entry
Wheelchair accessible
ASL interpretation
All-gender washrooms
Glad Day book table. Glad Day opened in 1970, and is the world's longest running LGBT bookshop. The store's manager in 1991 was arrested for carrying the lesbian S/M magazine BAD ATTITUDE. Glad Day has the largest collection of queer and trans books for sale in one place and they love butches!
Co-presented with Inside Out: Toronto LGBT Film Festival and Shameless Magazine
Thank you to our sponsors
Alljackedup
Centre for Feminist Research, York University
CUPE/SCFP Ontario
Mark S. Bonham Centre for Sexual Diversity Studies at the University of Toronto
Mayworks Festival of Working People and the Arts
McLean Clinic
School of Gender, Sexuality and Women's Studies, York University
Women & Gender Studies Institute at the University of Toronto
superbutch.ca
https://www.facebook.com/events/1033464230054419/