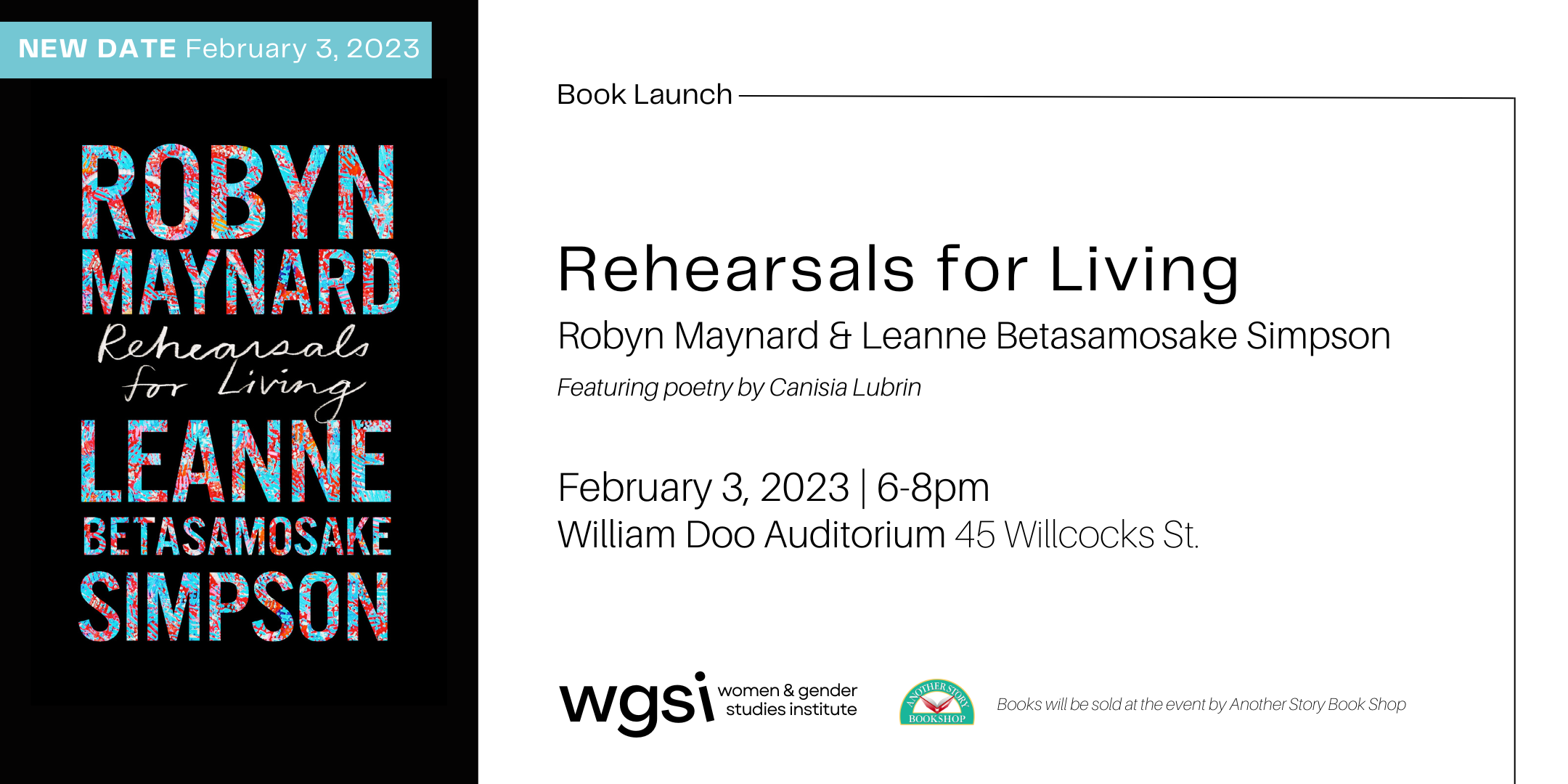 NEW DATE: FEBRUARY 3, 2023
The event will include a moderated talk with the authors, a poetry performance by Canisia Lubrin and books will be sold on site by Another Story Bookshop.
About the Book
Rehearsals is a captivating book, part debate, part dialogue, part lively and detailed familial correspondence between two razor-sharp writers convening on what it means to get free as the world spins into some new orbit. In a genre-defying exchange, the authors collectively envision the possibilities for more liberatory futures during a historic year of Indigenous land defense, prison strikes, and global-Black-led rebellions against policing. By articulating to each other Black and Indigenous perspectives on our unprecedented here and now, and the long-disavowed histories of slavery and colonization that have brought us to this moment in the first place, Maynard and Simpson create something new: a vital demand for a different way forward, and a poetic call to dream up new ways of ordering earthly life.