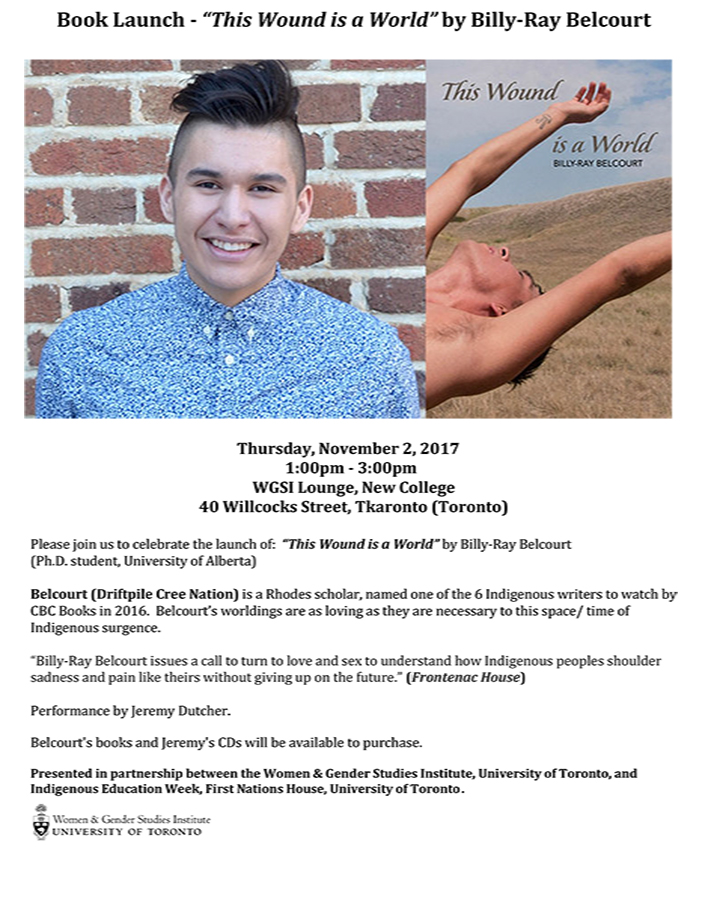 Please join us to celebrate the launch of:  "This Wound is a World" by Billy-Ray Belcourt (Ph.D. student, University of Alberta)
Belcourt (Driftpile Cree Nation) is a Rhodes scholar, named one of the 6 Indigenous writers to watch by CBC Books in 2016.  Belcourt's worldings are as loving as they are necessary to this space/ time of Indigenous surgence.
"Billy-Ray Belcourt issues a call to turn to love and sex to understand how Indigenous peoples shoulder sadness and pain like theirs without giving up on the future." (Frontenac House)
Performance by Jeremy Dutcher.
Belcourt's books and Jeremy's CDs will be available to purchase.
Presented in partnership between the Women & Gender Studies Institute, University of Toronto, and Indigenous Education Week, First Nations House, University of Toronto             .