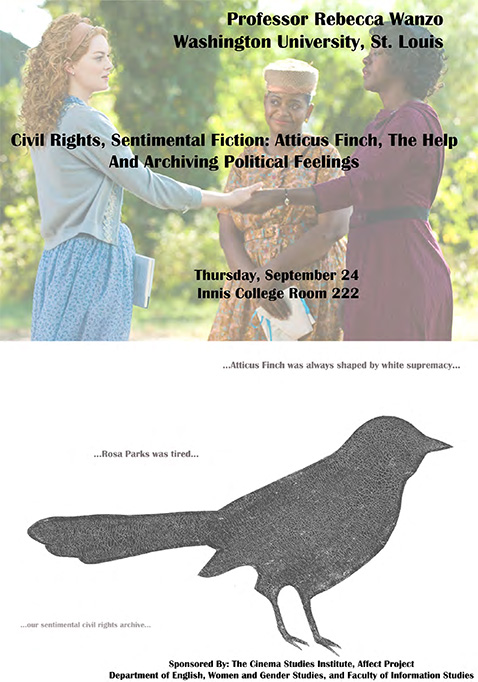 Please join us on Thursday, September 24, 4-6, Innis College rm. 222.
for a talk by Professor Rebecca Wanzo, who is an Associate Professor of Women, Gender, and Sexuality Studies at Washington University, St.
Louis.  Her first book was *The Suffering Will Not Be Televised: African American Women and Sentimental Political Storytelling* which asks important questions about what makes a suffering person legible in U.S. culture.
 The talk she will give here is entitled "Civil Rights Sentimental Fiction: Atticus Finch, The Help, and Archiving Political Feelings," which discusses how popular media and fiction circulates the affective structures deemed appropriate for civil rights.
 The talk is generously sponsored by The Affect Project, English, Cinema Studies, Faculty of Information, the Centre for Diaspora and Transnational Studies, and the Women & Gender Studies Institute.