Skip to the content

Family Ties – University of Toronto Art Centre, University College (15 King's College Circle)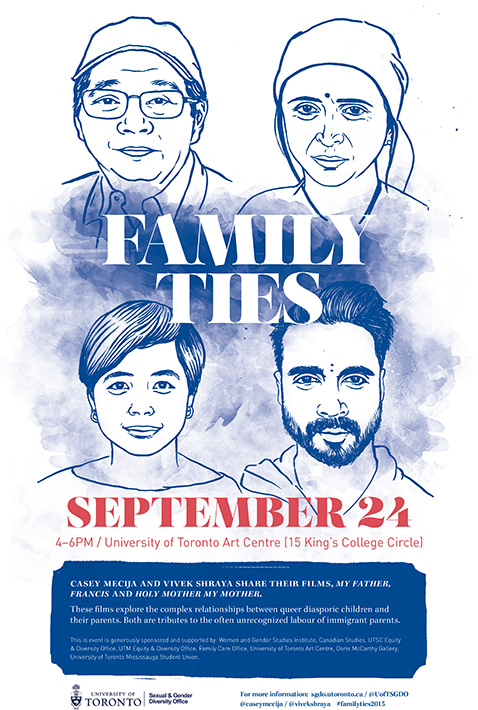 Casey Mecija and Vivek Shraya share their films, My Father, Francis and Holy Mother My Mother.
These films explore the complex relationships between queer diasporic children and their parents.  Both are tributes to the often unrecognized labour of immigrant parents.
This event is generously sponsored and supported by:  the Women & Gender Studies Institute, Canadian Studies, UTSC Equity & Diversity Office, UTM Equity & Diversity Office, Family Care Office, University of Toronto Art Centre, Doris McCarthy Gallery, University of Toronto Mississauga Student Union.
For more information:  sgdo.utoronto.ca / @UofTSGDO @caseymecija / @vivekshraya #familyties2015