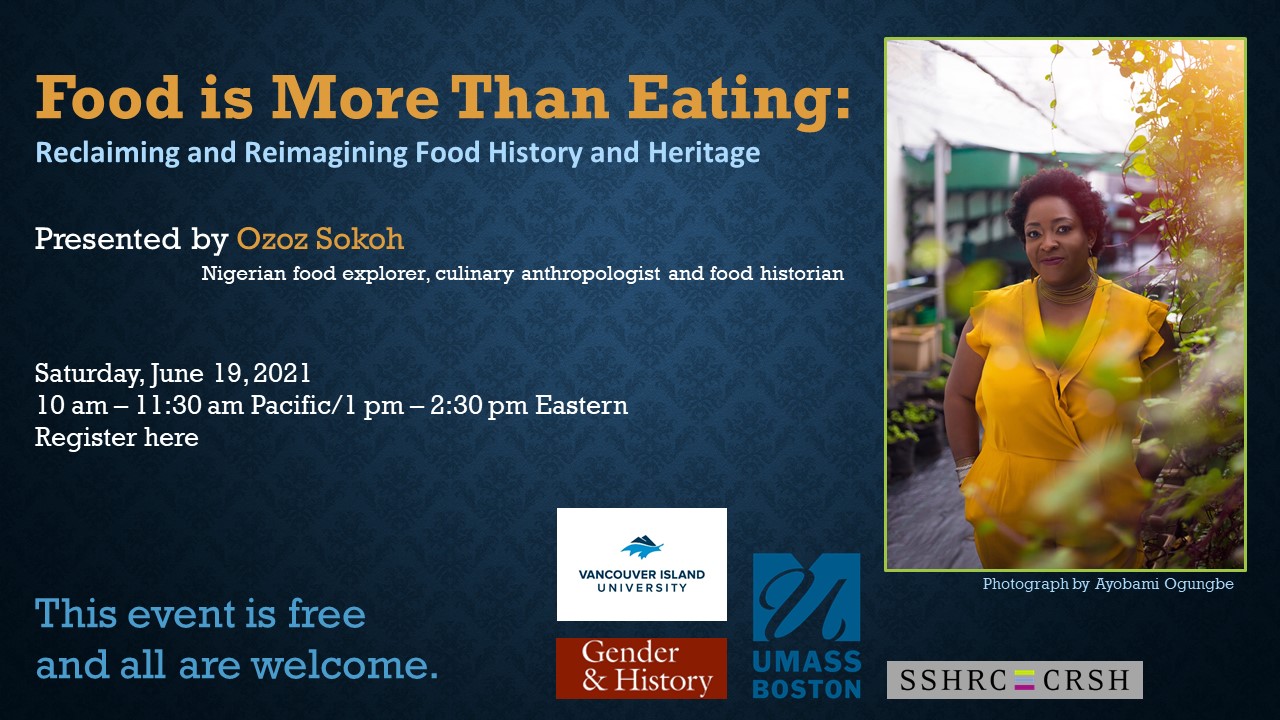 Gender & History presents:
Keynote Event with Ozoz Sokoh 
Nigerian food explorer, culinary anthropologist and food historian
Food is More than Eating: Reclaiming and Reimagining Food Heritage and History 
 Saturday June 19th at 10:am-11:30am PST/1-2:30pm EST 
To register for the webinar here
The Gender & History 'Food and Sovereignty' Symposium is hosted by Victoria Island University. This keynote event is made possible by the generous support of the Women & Gender Studies Institute and the Department of History at th​e University of Toronto. However, in observance of the April 22 CAUT censure of the University of Toronto all U of T logos have been removed from promotional materials. The symposium co-organizers strongly support academic freedom and encourage others to do the same and learn more at https://censureuoft.ca.