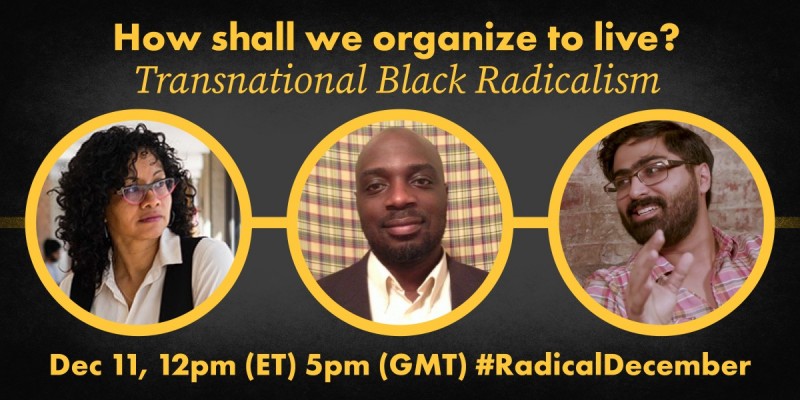 We live in challenging, some might say unprecedented political and economic times: unparalleled concentrations of wealth in fewer and fewer hands facilitated by authoritarianism and rising fascism as "ordinary people" clamor for change. This panel draws on Caribbean and Black radical traditions in order to explore our political moment and how we think and organize to change.
Head to Eventbrite for tickets.
---
David Austin is the author of Dread Poetry and Freedom: Linton Kwesi Johnson and the Unfinished Revolution (2018) and Fear of a Black Nation: Race, Sex, and Security in Sixties Montreal (winner of the 2014 Casa de las Americas Prize), and editor of Moving Against the System: The 1968 Congress of Black Writers and the Making of Global Consciousness (2018) and You Don't Play with Revolution: The Montreal Lectures of C.L.R. James (2009).
Alissa Trotz is the editor of The Point Is to Change the World: Selected Writings by Andaiye. For the last twelve years, she has edited an open weekly newspaper column, "In the Diaspora" in the Guyanese daily, Stabroek News: https://inthecaribbeandiaspora.wordpress.com/about/; http://www.stabroeknews.com/category/features/in-the-diaspora/
Asad Haider is the author of Mistaken Identity: Race and Class in the Age of Trump (Verso, 2018) and a founding editor of Viewpoint Magazine.
How shall we organize to live? Transnational Black Radicalism – Between the Lines (btlbooks.com)