Ferdie Lopez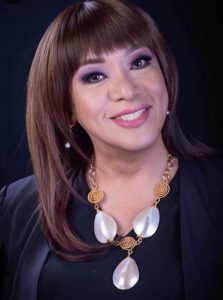 PhD Student
Areas of Interest
Transnational (Filipino) Gender and Sexuality
Urban Space and Sexuality
Filipino Migrant Literatures
Philippine Culture-based Education
Biography
FERDINAND M. LOPEZ was an Associate Professor in Literature at the University of Santo Tomas- Manila. She was the Vice-chair of the Cultural Education Committee of the Sub-commission on Cultural Dissemination of the National Commission for Culture and the Arts (Philippines) and a Faculty Council Member of the Philippine Cultural Education Program. In 2015, she was cited by 8 List Philippines as one of the 8 Iconic Teachers Students Love in College. She is a PhD student at the Women and Gender Studies Institute of the University of Toronto.
Program: PhD 2018
Education
MA Literature : University of Santo Tomas – Manila
B.A  Literature : University of Santo Tomas – Manila
Dissertation
Title: Tondo Queering: Space, Sexuality and Spectacle in a Global South Community (Tondo, Manila, Philippines)
Supervisor: Robert Diaz & Dina Georgis
This dissertation project probes into the triangulated interconnections of urban metropolitan space, gender and sexuality, and spectacle as nodes for interrogating the Filipino "bakla" identities, expressions, practices, and world-making. The locus of the study is Tondo, Manila's poorest and most densely populated district in the country, and considered by Dan Brown as the "gates of Hell" marked by severe economic declension, moral depravity, intense criminality and violence. By yoking together film, literature, and oral histories of marginalized gender communities, I interrogate how Tondo, the underbelly of the city (Manila) of Global South realities, acts as a unique and vibrant staging ground for a complex form of sexuality to emerge, as these bakla (queer) pursue intimacies, solidarity, and belonging amidst precarious and fugitive existence.
Presentations
"The Business Girls as Organic Sex-machines During the Marcosian Regime of Blood, Beauty and Barbarity," 2019 Philippine Studies Conference, University of Hawaii-Manoa, November 5-6, 2019

"Manila in the Barriotic Queer Imaginary: Mapping Manila that I Knew and the Tondo that I Loved," The Manila Conference on Beauty, Brutality, and the Neo-colonial City, University of Toronto, March 22, 2019

"Of Crosses and Crossings: Discipline, Desire and Diaspora," 1st International Graduate Student Conference in Literary and Cultural Studies, National Taiwan University, November 8, 2014
Selected Works
"May Tamang Lugar at Panahon: Ang Paghahanap sa Pira-pirasong Langit ng Tundo" Katipunan: Journal sa Pag-aaral ng Panitikan, Wika at Kultura vol.2, 2017, ISSN:2507-8348 
"Decadent Desire and Darkness: Mapping Gay Manila of the Marcos Regime in Ishmael Bernal's City After Dark,"Manila Studies Journal, 2014, ISSN: 2094-5159 
"Beyond Straight Line: A Cartography of Gay Manila in the 50s" Manila Studies Journal, 2007, ISSN : 2094-5159
Honours and Awards
2019
Hallam Award of Excellence in SGS 1000, Bonham Center for Sexual Diversity, University of Toronto

2018
Connaught International Scholarship, University of Toronto School of Graduate Studies

2016
Komisyon sa Wikang Filipino (Commission on the Filipino Language) Gawad Sanaysay (Award for the Essay), 2nd Place