Lisa Yoneyama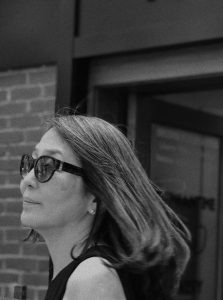 Areas of Interest
Memory and History
Gender and Militarism
Violence, Justice, Human Rights
Transpacific Cold War and Post-Cold War Studies
Studies of Colonialism, Empires, Neo-Colonialism
Transnational Asian/American Studies
the Nuclear Age
Her research has been supported by a number of fellowships and grants over the years: SSRC-McArthur Fellowship in International Peace and Security, East-West Center Postdoctoral Fellowship in Program for Cultural Studies, SSRC-Japan Society for the Promotion of Science Postdoctoral Fellowship, and University of California Humanities Research Institute Resident Fellowship, etc.
Biography
Lisa Yoneyama received Ph.D. in Cultural Anthropology at Stanford University, California (1993). Prior to joining the University of Toronto, she taught Cultural Studies and U.S.-Japan Studies at University of California, San Diego (1992-2011), where she also served as Director of the Program for Japanese Studies (interim, 2008-09) and Critical Gender Studies Program (2009-2011).
Yoneyama published four books on the politics of memory, violence, and justice. Her research interests focus on war and colonialism, gender and militarism, transnationalism, neo-colonialism, and nuclearism, as well as the Cold War and post-Cold War U.S. relations with Asia. Yoneyama was born in the United States and received her primary and secondary education in Kyoto, Japan.
Education
Ph.D. in Cultural Anthropology at Stanford University, California (1993)
M.A. Sophia University (International Relations)
B.A. Sophia University (German Language Studies)
Selected Publications
Yoneyama's first book Hiroshima Traces: Time, Space and the Dialectics of Memory (University of California, 1999)
Her second single-authored book, Violence, War, Redress: The Politics of Multiculturalism (Boryoku senso, ridoresu: tabunkashugi no poritikusu) was published in Japanese from Iwanami Shoten, 2003
She also co-edited Perilous Memories: Politics of Remembering the Asia-Pacific War(s) (Duke University Press, 2001).
Yoneyama's third single-authored book, Cold War Ruins: Transpacific Critique of American Justice and Japanese War Crimes (Duke University Press, 2016)
Yoneyama is currently working on her fifth book project, "Literature and Culture of Redress in the Nuclear Transpacific," under the support of a SSHRC-Insight Grant, 2019-23.
Teaching
Graduate Courses:
EAS1335H Violence, Justice, & the Human
EAS 1337H: Diaspora and Transpacific Asian Studies