Marie Odgaard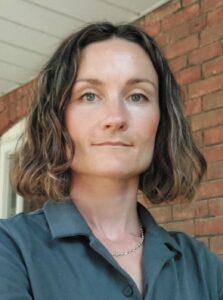 Carlsberg Foundation Internationalization Postdoctoral Fellow
Areas of Interest
Play and playfulness
'Ordinary' and 'extraordinary' ethics
Art and activism
Critical phenomenology
Gender and sexuality
The Middle East
Biography
Marie is a postdoctoral fellow at the department of anthropology and WGSI, supervised by Dr. Naisargi Davé and Dr. Dina Georgis. Marie is a Carlsberg Foundation internationalization fellowship recipient (2023-2025). 

Marie is interested in artistic work and understandings of playfulness and reparative work as ways of dwelling in the queerness of both 'extraordinary' and 'ordinary' dimensions of ethical life.
The current postdoctoral project is tentatively called 'A Phenomenology of in-between spaces for playful reparation'. In it, Marie studies the role of in-between spaces for playfulness and reparative work in the context of art and activism in Amman, Jordan, and beyond. The project seeks to build an ethnographically and aesthetically informed understanding of how ethical in-between spaces emerge and are nurtured, even if only temporarily so, in the context of artistic and activist labor.
Postdoctoral Supervisor: Dr. Naisargi Davé & Dr. Dina Georgis
Honours and Awards
2023-2025
Carlsberg Foundation Internationalization Fellowship
2018-2022
Ph.D. fellowship, Aarhus University, Arts, School of Culture and Society, Department of Anthropology