Melissa Nesrallah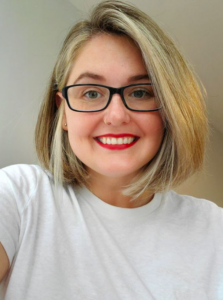 PhD Candidate
Areas of Interest
Disability Justice
Mad Studies
Memory Studies
Trauma-Informed Pedagogy
Transformative Justice
Care Work / Mutual Aid
Decolonial Theory
Witnessing / Testimony
Storytelling
Biography
Melissa Nesrallah is a PhD student at the Women & Gender Studies Institute (WGSI), University of Toronto. Melissa's doctoral research is located at the intersections of disability, madness, memory, and mourning. A multidisciplinary study of the politics of memorialization in spaces of psychiatric institutionalization, Melissa's dissertation can be understood as a work of memory activism; one that seeks to uncover the historically marginalized stories of persons who died while under psychiatric confinement. Focusing on the politics of memorialization in the North American context, Melissa's work reveals the near total absence of mad, disabled, and neurodiverse persons from our memory sites and mourning rituals. In studying these gaps and erasures, her research project represents an important contribution to the fields of memory studies, disability studies, and mad studies.
Melissa has earned a Bachelor of Arts Honours in Human Rights and Women & Gender Studies from Carleton University. Upon graduation Melissa received a Senate Medal for outstanding academic achievement. She has also completed a Master of Arts in Women & Gender Studies at WGSI, University of Toronto. Her masters research paper (titled "Artistic Ruptures: The (De)colonial AestheSis/AestheTics of Indigenous Artwork") focused on the issue of Missing and Murdered Indigenous Women & Girls, Trans, & Two-Spirit people (MMIWGT2S) across Turtle Island. Centering the decolonial art of Rebecca Belmore, Jaime Black, and Christi Belcourt—all of whom address the issue of MMIWGT2S through their work—Melissa argues that Indigenous artwork is inherently political and that it has the capacity to transform our world.
In 2016 Melissa had the privilege of working closely with Dr. Karyn Recollet to bring Jaime Black's The REDress Project to the University of Toronto. This month-long artist residency still represents the largest installation of red dresses by Jaime Black anywhere in Canada.
Melissa identifies as both mad and neurodivergent and is very passionate about disability justice and mutual aid. During the COVID-19 pandemic, she has volunteered as a crisis line responder with the Distress Centres of Greater Toronto, as well as a logistics coordinator with the mutual aid project The People's Pantry.
Program: PhD 2016
Education
2015-2016 Master of Arts, Women & Gender Studies, The University of Toronto, Toronto, ON
2010-2015 Bachelor of Arts Honours, Human Rights and Women & Gender Studies, Carleton University, Ottawa, ON
Dissertation
Supervisor: Dr. June Larkin
Presentations
Decolonizing Conference, Academic Conference, University of Toronto, Toronto, November 8-10, 2018

Mental Health & Wellness Workshop for Graduate Students, Training Workshop, University of Toronto, Toronto, September 7, 2018

14th Oxford Women's Leadership Symposium, Academic Conference, Oxford University, Oxford, UK, December 4-6, 2017
Honours and Awards
2018-2019
University of Toronto TA Day Honorarium
2017-2018
University of Toronto Fellowship
2016-2017
Hammed Shahidian Graduate Award in Women & Gender Studies
2016-2017
Vida Heydarian Gender Justice Award
2016-2017
Ontario Graduate Scholarship (OGS)
2016-2017
University of Toronto Fellowship
2015-2016
Ontario Graduate Scholarship (OGS)
2015-2016
University of Toronto Fellowship
2014-2015
Senate Medal for Outstanding Academic Achievement
2014-2015
Clarence C. Gibson Scholarship
2014-2015
Harriet Emma Empey Memorial Scholarship
2013, 2014, 2015
2010-2011