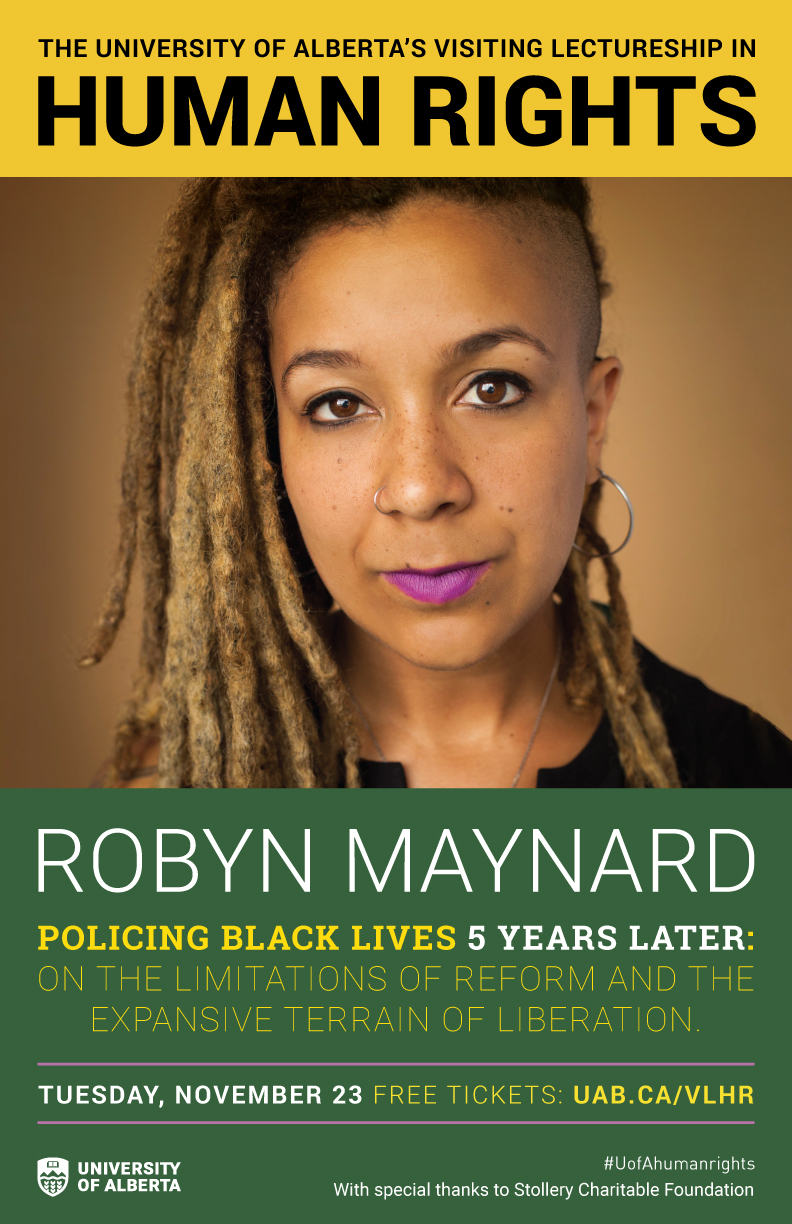 Policing Black Lives 5 Years Later: On the limitations of reform, and the expansive terrain of liberation.
In this talk, Maynard discusses new currents in the political and cultural terrain since publishing Policing Black Lives in 2017. Taking stock of the realities facing Black communities in Canada and globally in the wake of a global pandemic and the historic uprisings in defence of Black lives, she examines the contemporary conjuncture to ask: what next?
Maynard highlights some of the carceral continuities and ongoing forms of racial violence facing Black people in North America and worldwide under the policies of Trump, Biden, and Trudeau. She suggests that both liberal and conservative political programmes are fundamentally unable to achieve meaningful transformations toward Black people's liberation. In their stead, she turns toward alternative models of governance offered from past and present traditions of Black struggle.
Forwarding lessons from global Black anti-colonial struggle, transnational Black feminisms, and abolitionist movements, Maynard considers the multiplicity of roadmaps toward re-ordering society and creating more liberatory futures for all.