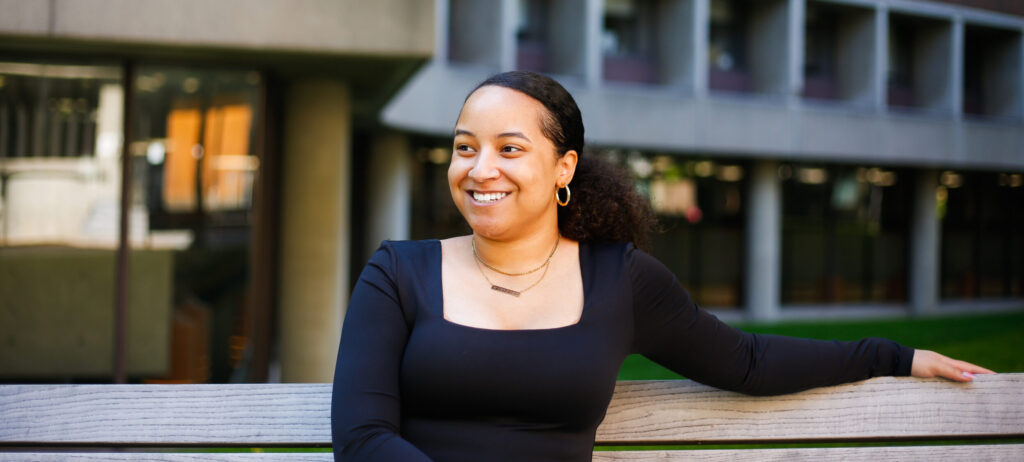 Shalom Brown, one of the Women & Gender Studies Institute's incoming PhD students is the recipient of the Faculty of Arts & Science's Recognition of Excellence Award.
Shalom completed her Bachelor of Kinesiology at UBC before starting her graduate studies at UofT, where she got her MSc in Kinesiology. Her Master's thesis focused on exploring Mixed-race identity and physical movement through arts-based methods. She also works as a resarch-assistant in the Indigenity, Diaspora, Equity and Anti-Racsim in Sports (IDEAS) Research Lab and as a Program Asssociate at Hart House.
The award recognizes incoming Black and Indigenous PhD students who demonstrate academic excellence in their application.
Please join us in congratulating Shalom on this achievement!