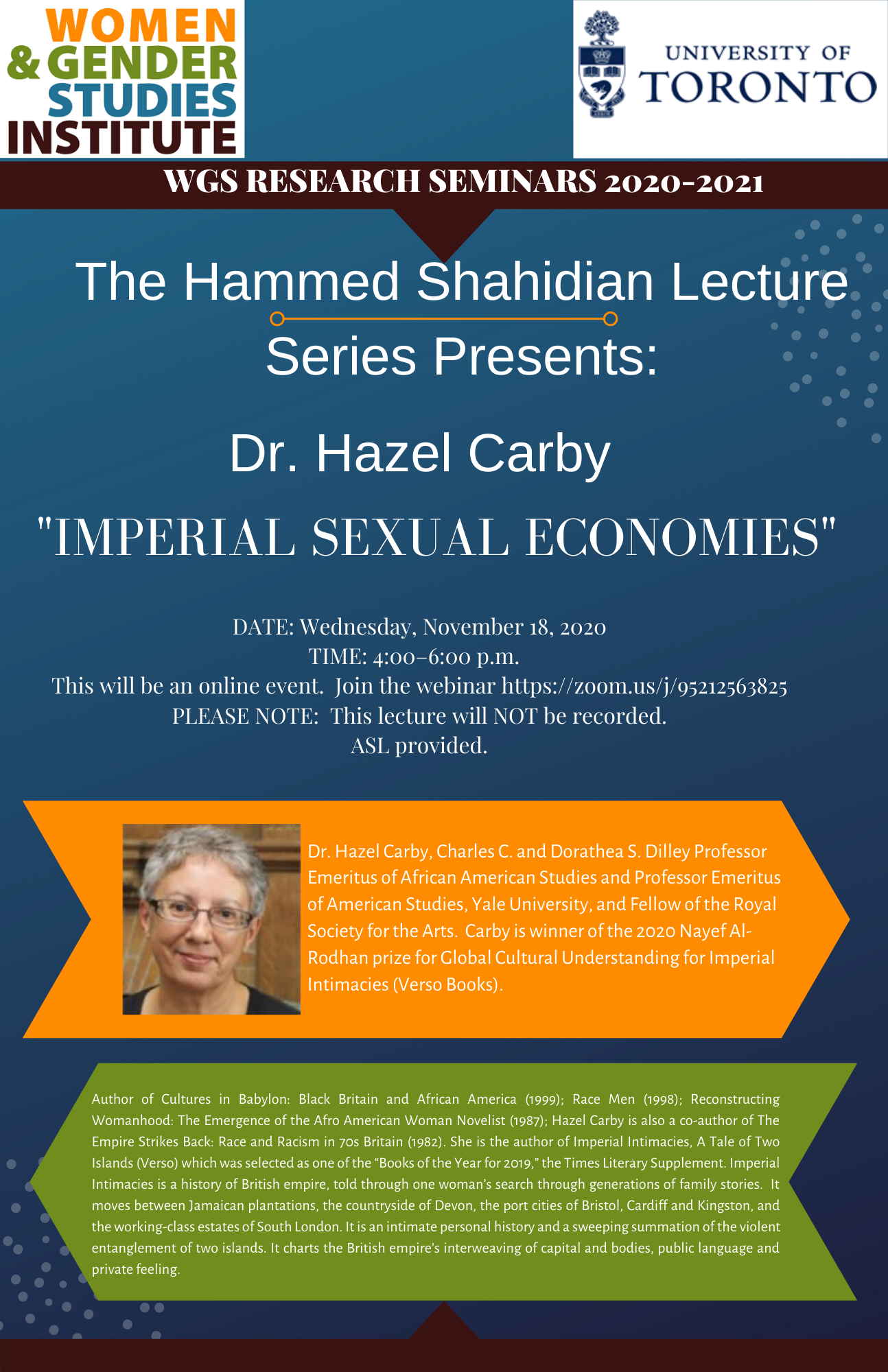 The Hammed Shahidian Lecture Series Presents:
Title: "Imperial Sexual Economies"
Biography:  Hazel Carby, Charles C. And Dorathea S. Dilley Professor Emeritus of African American Studies, Professor Emeritus of American Studies, Yale University.  Author of Cultures in Babylon: Black Britain and African America (1999); Race Men (1998); Reconstructing Womanhood: The Emergence of the Afro American Woman Novelist (1987); Hazel Carby is also a co-author of The Empire Strikes Back: Race and Racism in 70s Britain (1982). She is the author of Imperial Intimacies, A Tale of Two Islands (Verso) which was selected as one of the "Books of the Year for 2019," the Times Literary Supplement. Imperial Intimacies is a history of British empire, told through one woman's search through generations of family stories.  It moves between Jamaican plantations, the countryside of Devon, the port cities of Bristol, Cardiff and Kingston, and the working-class estates of South London. It is an intimate personal history and a sweeping summation of the violent entanglement of two islands. It charts the British empire's interweaving of capital and bodies, public language and private feeling.  Carby is winner of the 2020 Nayef Al-Rodhan prize for Global Cultural Understanding for Imperial Intimacies (Verso Books).
PLEASE NOTE:  This lecture will NOT be recorded.
ASL provided.