Levon Karakoyun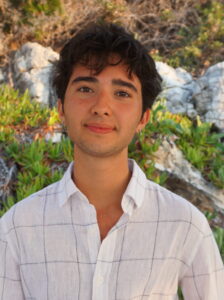 MA Student
Areas of Interest
Transnational Feminisms
Queer Diasporas
Queer and Trans Theory
State and Subjectivity Formation
Critical Race Theory
State Violence, Status and Migration
Biography
Levon Karakoyun is an MA student at the Women and Gender Studies Institute, University of Toronto. His work examines systemic patterns of state violence operating to reconfigure the lives of trans and gender non-conforming communities who are lower-class, migrants, and ethnic minorities. His interdisciplinary research project looks at state agendas of censorship, surveillance, displacement, and criminalization of "otherness" to question how such projects aim to construct particularly gendered, racialized, sexualized, classed, and status-based positionalities. Throughout his work, Levon is interested in exploring the concept of "recognizable" subjectivities. He aims to map how queerness is conceptualized through capitalist, cisheterosexist, and nationalist frameworks of citizenship and belonging.
Program: MA 2023
Education
BA, University of Toronto: Specialist Degree in Women and Gender Studies
Master's Research Paper
Supervisor: Robert Diaz
Presentations
(Re)Remembering Internationalist Solidarities: The Role of Student Organizing, Archival Erasure, and Poetics of Resistance, Patching Seas of War: Convivial Culture and the Joy of Defiance, University of Toronto, Canada, December 2, 2022.
Honours and Awards
2023
Women and Gender Studies Institute Admissions Award
2023
Janka Seydegart Scholarship in Feminist Studies
2023
Hammed Shahidian Graduate Award in Women and Gender Studies
2022
City of Toronto Women and Gender Studies Scholarship